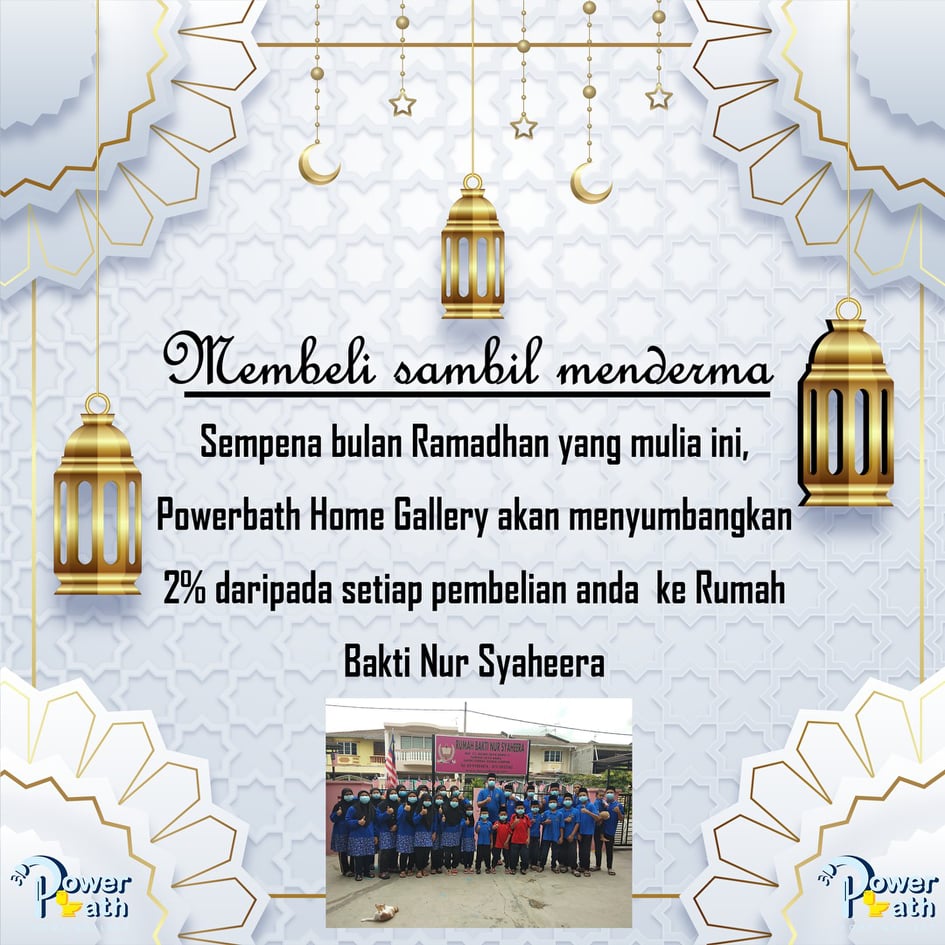 Exhibited the spirit of Giving in this month of Ramadan. We are glad to announce that, every purchase you make, we will donate 2% of each of your purchases to Rumah Bakti Nur Syaheera.
Assalamualaikum dan Salam 1 Malaysia
Jom membeli sambil menderma dengan Power Bath Home Gallery. Setiap pembelian anda, kami akan Menyumbangkan 2% ke Rumah Bakti Nur Syaheera.
Semoga allah gandakan rezeki anda yang support program kami
Jom support!